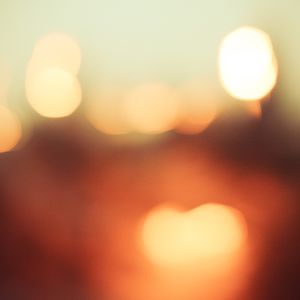 WiFi PR Group: 2015
Artist Spotlight: Lady Ginseng Grounds Her Wide-ranging Music With an Essence of Soul
As ginseng is believed to provide a healthful energy boost, so too does Lady Ginseng's soulful music deliver an energy boost to her listeners. Fans find it difficult to nail down a comparison, as Lady Ginseng is able to transpose her music into a range of genres, though she is most often likened to the vocals of Evanescence and Dido.
Perhaps most unique about Lady Ginseng is her insatiable thirst for exploring a number of different genres with nearly every song she touches. She attributes this wide net to her experiences playing with many different musical groups in the past, all of which struck different chords in her music career. As a teenager and young child, Lady Ginseng sang in pop-oriented school choirs as well as gospel-centered church choirs. She also spent many of her younger years playing the violin in an orchestra, which has helped her develop the harmonies she uses in her music today.
Since, Lady Ginseng has gone on to play in an array of musical groups as she progressed in her career, and her solo debut EP,
Piece of My Mind
(2013), reflects those influences. She's played with everyone from a New York jazz trio and Montreal 10-piece pop/R&B/disco cover band to a reggae/hip-hop/R&B group that enjoyed press coverage and TV appearances in Montreal. As a result, many styles can be heard in her music from song to song, though all are grounded in a distinctly soulful feel.
Lady Ginseng's hit single "Immortal" has seen wide traction since its release. In fall 2014, the song was picked up for heavy rotation on Women of Substance Radio, and in November 2014, it made the Top 20 for songs of the month. The radio network also featured the song's music video on its blog. "Immortal" is also featured on WiFi PR Group's
Indie Anthems x New Rock Stars mixtape
. On this compilation, Lady Ginseng joins other international independent artists spanning a wide range of genres who WiFi PR wants to put on the radars of music lovers and industry tastemakers the world over.
"Immortal" chronicles a failed relationship with who she thought was "the one," a sentiment that is featured prominently in its accompanying
music video
. But in the song, she also addresses the deep loss of a parent, which derailed her performances and creative artistry for some time. After finding her spark again through acting classes, Lady Ginseng picked up where she left off and finally felt complete once she was creating music again. In her songs, she also addresses everything from unrequited love and lost love and abandonment to religion, sex, self-reflection, and a yearning to escape the stresses of daily life.
Reflecting on her music career, Lady Ginseng said, "The way music made me feel—whether it was choral/orchestral harmonies, an infectious driving beat, or the feelings that certain lyrics evoked—I wanted to be part of that and evoke similar feelings in others so that it was a shared experience: happy, sad, pensive, or otherwise."
It is this drive to be a part of music that has brought Lady Ginseng the successes she has seen thus far, and it will be this passion that propels her to the next level of exposure to the world of music lovers looking for a fresh collection of soulful music.